Teachers: Submit Grant Applications by September 15
We've made a change to the Eileen Finkel Innovative Teaching Grants. Instead of a fall and spring cycle, we're simplifying the process to once per year. This year, grant applications are due September 15.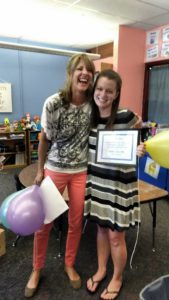 Awards will be announced October 1.
Grants will be awarded up to $2,500 and will support academic enrichment, innovation and creativity.
Past projects have been guest speakers, field trips for the arts and STEAM, conservation center, historical museum, STEAM equipment, enhanced technology supported by the district's plan.