New Innovative Teaching Grant Cycle
Education Foundation of the Summit is changing the Eileen Finkel Innovative Teaching Awards by streamlining the process to one grant application per school year. The application window begins May 15.
Application Window: May 15 – September 15
Awards Announced:   October 1
The Innovative Teaching Awards were created to provide teachers with funding to bring their innovative and creative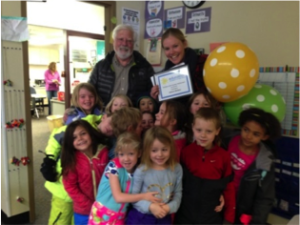 projects to life. Past grants have affected all schools and grade levels in Colorado's Summit School District. All projects have principal approval.
Teachers and principals have been awarded funds to bring authors to visit; STEAM projects like coding with Bitsbox and interactive white boards; training in welding and ski tuning; physical fitness like CrossFit and Apple iWatches for PE; and arts projects like a Shakespeare Club and installing a green screen studio. For a full list please click here.
Funds for the grants are raised all year and are the focus of Education Foundation of the Summit's two big annual events, Trivia Night and Golf FORE Education (July 17, 2017). It's also easy to donate online.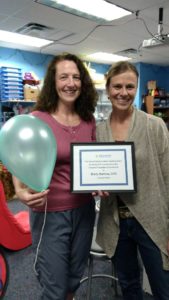 The guidelines for applying are simple and we ask that teachers provide a report and photos  to help us celebrate their accomplishments. Both the application and report template are available on our web site. Grants will be awarded up to $2,500 and projects should support academic enrichment, innovation and creativity. Projects are selected by a committee EFS directors, SSD staff, and partnerships with PTO/PTA parents.
Please apply using the online form by clicking here.
"It takes a community to support our students," said Brad Piehl, Education Foundation of the Summit chairperson. The grants are made possible through the generosity of the Finkels and other donors, sponsors, towns, and volunteers.
About Eileen Finkel
Eileen Finkel was a longtime educator, who strongly supported the innovative and creative ideas of teachers that help enrich educational opportunities for children. She came to Breckenridge to retire and where, alongside her husband Paul, she supported Summit County education, arts, and other charities.
About Education Foundation of the Summit
The Education Foundation of the Summit is a tax-exempt, nonprofit organization with an all-volunteer group of parents and community members dedicated to supporting the public school students and teachers in Summit County.