Education Foundation Names Spring Innovative Grant Winners
Teachers received over $18,000 through the Eileen Finkel Innovative Teaching Awards in May, affecting all grade levels in the Summit School District.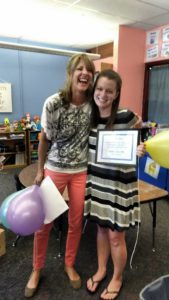 Many projects were funded, including Snowy Peaks High School expeditionary learning experiences, in which students will take a minimum of one off-campus trip each quarter to study compelling topics, in groups and in their community. Students at the elementary schools will scuba dive with Hammerhead sharks and drive a moon buggy on the moon – with Virtual Reality. An elementary teacher will use an opti-tekscope which has whole class display capabilities, and high definition of objects being examined to get science up-close. Girls at the middle school can join a Girls STEM Club which will, among other activities, reach out to the community to establish relationships with female leaders currently or formerly in STEM roles.
Other projects include Bitsbox coding, bringing books to life, robotics competitions, summer reading, owl pellet dissection, leadership, and ski-tuning.
Brad Piehl, Education Foundation chairperson, says there are lots of success stories the teachers have to share. "We recently captured four past projects on video, because we wanted to share with the community what they're helping make possible."
The videos are available for viewing on the Education Foundation of the Summit's new web site, thanks to EVO3 Foundation and Ron Besser.