The Biggest Events for Education
Trivia Night is the Education Foundation of the Summit's largest fundraiser and Summit County's biggest trivia competition.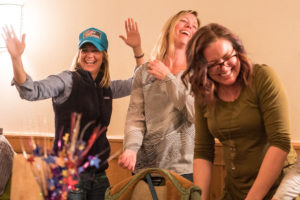 Trivia Night 2017 was a big success raising over $15,000 for Summit public schools. Thirty-four teams of business leaders, schools, and parents competed to win a check for the Summit public school of their choice.
Golf FORE Education is July 17, 2017 at the beautiful Keystone Ranch Golf Club. The winning team donates $1,000 to the Summit public school of their choice. There's great food, and a silent auction, too. All proceeds go to support the public school students and teachers of Summit.
For photos of Trivia Night and registration for golf, please click here.